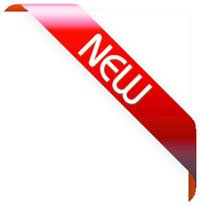 BBQ Pizza Oven
Enjoy the wood fired pizza right in your backyard. Or take it with you for your camping trips. Could be used on any BBQ Grill..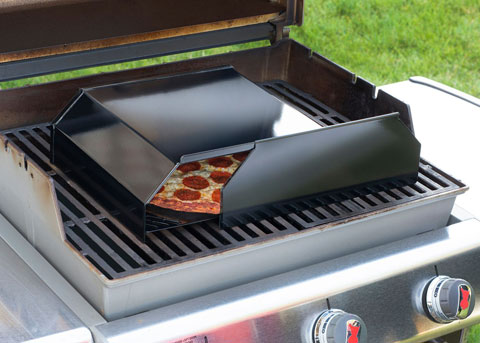 Features:
Steel body for for uniform cooking.
Can be used upto 600 degree F temperature.
Porcelain enamel coated for rust resistance and easy cleaning.
Cooks pizza in less than 5 minutes.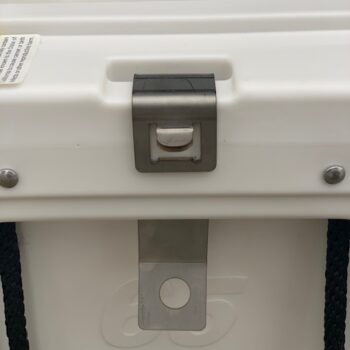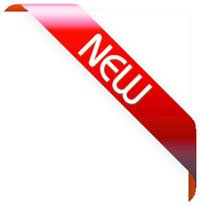 Cooler Lock Bracket with Bottle Opener
Perfect product to be sold at Point of Sale. Contact us for bulk buy for your C-Stores.
Features:
Made out of 12 ga stainless steel, thus making it rust proof.
Lock your cooler for safety. Also comes with an added feature of bottle opener.
Compatible with Yeti and RTIC Coolers