Ice Made Easy has everything you need to make and bag your own Ice.

Making and Bagging your own Ice can be up to 75% more profitable than buying Ice.
The Best Way to Meet Ice demands:
Quick – Make 6-8 10 lb bags per minute
Work with Ice Made Easy to help quantify the benefits and your ROI.

Ice Made Easy Makes it Easy!
Industry Experts – get you set-up & compliant
One-stop shop for all equipment & supplies
Package deals & bulk discounts
Quality products & supplies
Need help deciding what system is right for you?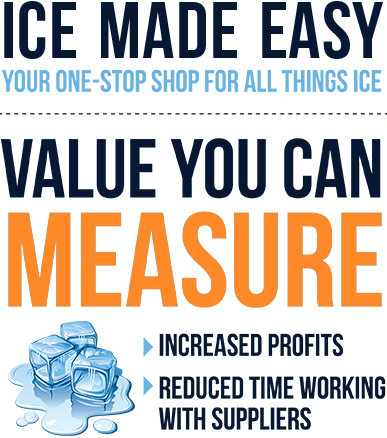 Questions? Need A Quote? We'd Love To Hear From You.
Call us at 1-800-ICE-6243 (423-6243) or send us a quick message.