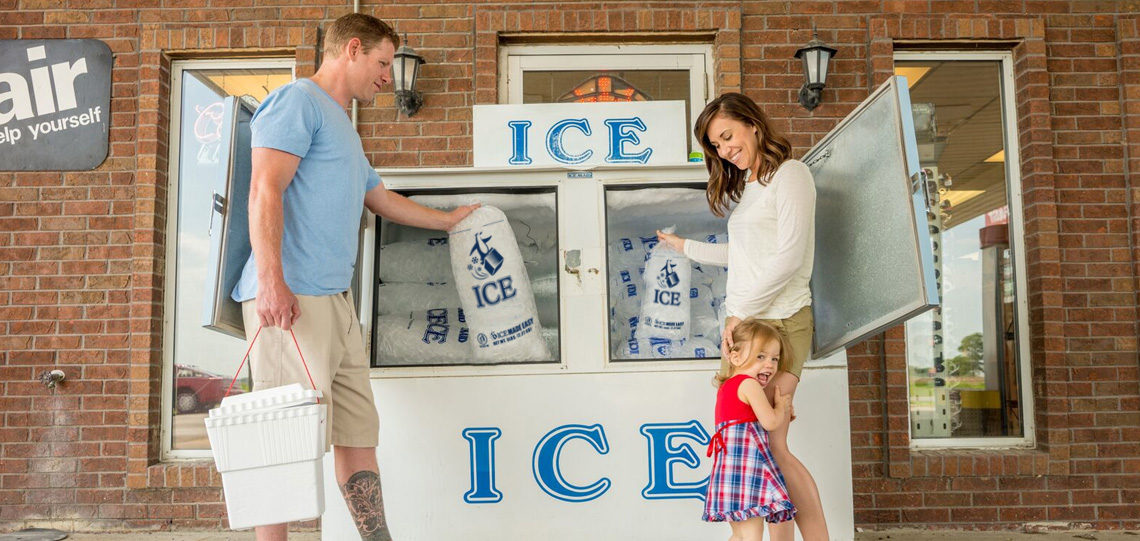 Your One-Stop Shop for 
All Things Ice
Serving c-stores for over 30 years
We Have It All: Product Portfolio
We supply hundreds of products throughout the continental US
Refrigeration Products: Ice merchandisers & other storage options
Ice Equipment; Makers, baggers, etc.
Ice Bags & Supplies: Bags, ties, hand bagging equipment, ice scoops, etc.
Parts: Merchandiser repair parts for a variety of brands
Custom Solutions: Leverage our experience to make profitable purchasing decisions.
We Have The Best: Manufacturer Representation
Ice Made Easy® brand merchandisers and repair parts
Supply other respected brands of ice merchandisers and accessories (i.e. Leer)
We Specialize in Quality:
Best in class customer service
Superior technology to ensure that you receive the highest quality products
Strict quality and vendor management policies
Same day shipping: Order by 2pm today and it's on it's way!
Locations
We are located in Belleville, Illinois – close to St. Louis and multiple interstate hubs.